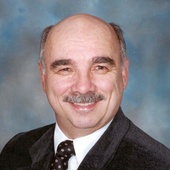 By Gary White~Grand Rapids Home Selling Pro Call: 616-821-9375, Real Estate Services You can Trust!
(Flexit Realty "Flexible Home Selling Solutions")
Commandment #1 Do NOT Target Clients with Information they Don't Want! We have all been exposed to marketing efforts and sales pitches from the time we could read an or listed to a TV commercial during Saturday morning cartoons.   New books are published each year about how to market or sell homes.  How to get more listings.  Free home buyer leads.  Free seller leads of people ready to list their home for sale.  Free websites that will convert every person that comes to your website.  Yup we know the hype.  Most of it is just marketing to separate you from your hard earned commission dollars. We have our own Realtor ethics as a minimum guide.  But what about a marketing guide or ethics well there are some mandated guides and then there are the Modern Day Ten Commandments.  None of us th...