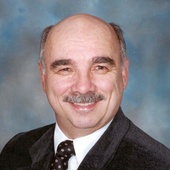 By Gary White~Grand Rapids Home Selling Pro Call: 616-821-9375, Real Estate Services You can Trust!
(Flexit Realty "Flexible Home Selling Solutions")
Not all buyers who spin a great story and seem to be real are real.  What a shock!  The problem is sellers are the ones shocked.  Professional real estate agents take the time to qualify buyers.  It can be a huge waste of time and energy to have a "looker" someone who has no itention of buying.  This is completely different from the nosey neighbor that comes to your open house.  A looker is someone who can not buy but likes to look at other peoples homes to get ideas on how to decorate their home. They usually don't have an agent.  Why would they?  The "looker" doesn't intend on buying anything.  The unsuspecting agent that does not ask the right questions shows them home after home.  If the "looker" zeros in on a particular property they may want to see it a couple times to make sure t...