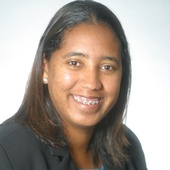 By Dr. Stacey-Ann Baugh, A doctor who makes house calls.
(Century 21 New Millennium)
Originally from Kingston, Jamaica, Joelle Cohen Wright has been living in PG County, MD for over 20 years.  She graduated from University of Maryland Baltimore County with a degree in Information Systems but quickly realized that her first love was making people laugh.      Joelle began taking current events and writing sketches about them from a Jamaican perspective.  Joelle's sketch following the American Airlines crash in Kingston, Jamaica went viral, giving her the push she needed to turn her hilarious sketches into a book.   "A Soh Wi Do It" was Joelle's debut collection of stories published in November 2010 quickly followed by "A Soh It Goh" in December 2011.  These books are collections of side-splitting sketches about life in Jamaica or from the Jamaican perspective.      Both b...