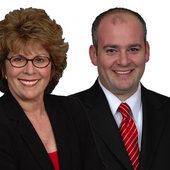 By Sue Wettstein Brazzel & Dipper Wettstein, "Fast, Efficient, Hassle-Free Service!"
(Howard County, MD - RE/MAX 100 - Columbia MD)
Clary's Forest Home Sales Statistics for November 2009 - Columbia MD 21044 This Clary's Forest Neighborhood Update with home sales statistics is the first of our Update Blogs Online. So, "Good-bye snail mail and post cards", and "Hello blogging world"!  With this new format, there are no limits to the neighborhoods we can update with home sales statistics. Just post a comment or send us an email with your neighborhood and we will be happy to start updating for you. Clary's Forest is located in Columiba, MD, in the Village of Hickory Ridge.   Clary's Forest is one of the "middle aged" neighborhoods in Columbia ... most homes were built in the mid to late 80's and 90's.  Much of the neighborhood is built around and in the center of The Little Patuxent Parkway "loop" which is the area just...