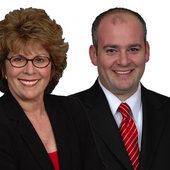 By Sue Wettstein Brazzel & Dipper Wettstein, "Fast, Efficient, Hassle-Free Service!"
(Howard County, MD - RE/MAX 100 - Columbia MD)
The Trails at Woodlot is a wonderful "outparcel" neighborhood located in Columbia, Maryland that is not subject to the Columbia Association assessment. It is a beautiful and unique "outparcel" with its own covenants and bylaws. Residents of The Trails at Woodlot may enjoy Columbia's amenities, but must pay a higher fee to join the recreational facilities.  The Trails at Woodlot is comprised of about 120 single family homes and townhomes, which were built in the late 1990's by Williamsburg, Patriot, and Ryland Home Builders. The area is surrounded by the Middle Patuxent area with thousands of acres of woodlands, streams, and paths - making it a wonderful neighborhood for those who enjoy the outdoors. Many of the homes in The Trails at Woodlot neighborhood are adjacent to the Parkland and...