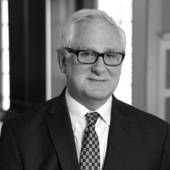 By Larry Lawfer, "I listen for a living." It's all about you.
(YourStories Realty Group)
BloombergBusiness-Good Market Anguilla is small and private, family and business friendly island with English as the language and the dollar as it's currency.  It never snows in Anguilla, but midish June it is mid summer and warm, very warm in New England.  Being from New England, descendents of the first Americans looking for independence and freedom, we can anticipate the cold winter.  This may be a metaphor for your financial life as well. Real Estate has proven to be the best long term investment over the years against any other investment tool.  Period.  Prices are at the lowest, interest rates are tool   Using a Self Directed Retirement Account I understand from the professionals I have discussed this with, that there are very important tax benefits to using some of this investme...