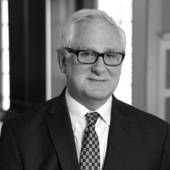 By Larry Lawfer, "I listen for a living." It's all about you.
(YourStories Realty Group)
After more than four feet of snow in the first two months of this year we here in Wellesley MA 02482 we're thrilled with several warm days.  We don't consider that a tease because we hearty New Englanders' already know it is just a tease.  My sister calls it Indian Spring.  The Wellesley MA 02482 market has become more active in this last week with many houses coming on the market and a good number of solds.  Let's get to the numbers ACTIVE listings in the last month  112 This is a lot of choice for the buyers. Average List Price (LP) is $2,072,139.  The prices ranged from a low of $399,000 to $7,995,000. The Average Days on Market (DOM) is 215.70. That is a lot of days on average, but keep in mind averages are just that so your home could be more or less.  What determines the time it ...