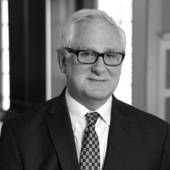 By Larry Lawfer, "I listen for a living." It's all about you.
(YourStories Realty Group powered by Castles Unlimited®)
Norfolk, MA real estate market report November 2015.  The MLS is showing a total of 89 properties either Active, Contingent, Under Agreement, Sold, Expired or Canceled in the last 30 days.  There are 68 Active listings and 7 Sold in the same period of time. This indicates it is a Buyers Market with almost 10 months of inventory available for purchase.  A normal real estate market has 6 months of inventory.Single Family Active Listings: 68    Avg. Liv.Area SqFt: 3,062.60     Avg. List$: $726,742    Avg. List$/SqFt: $233     Avg. DOM: 122.65     Avg. DTO: 74.90.  Keep in mind these are averages on the market and the houses run from small to large and inexpensive to luxury.  These are large homes rivaling the types of sized homes you will see in a town like Newton.  In Newton the average p...