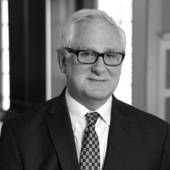 By Larry Lawfer, "I listen for a living." It's all about you.
(YourStories Realty Group powered by Castles Unlimited®)
A home to share, Norfolk MA real estate.  As the Boomers parents grow old many are choosing to find a home which they can share with their independent parents.  Many families choose to live with multi-generations in the same home.  Not many homes are set up for this type of living but 27 Freedom Trail, Norfolk MA is just such a home.  The house has 4026 sq feet of living space and 5 bedrooms. What is unique about this particular Norfolk MA real estate is that there is a wing on the house that is separate, yet connected.  It is a perfect spot for a member of the family who wants to be independent and also share the living space.  Living room which currently includes a wet bar but can easily be converted into a kitchen area, fireplace, bedroom, exterior large deck and a full bathroom and ...