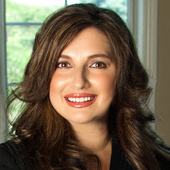 By Helen Oliveri, "Your Best Move!"
(The Helen Oliveri Team)
ENJOY FINE ART, MUSIC, and FOOD at the Long Grove Art and Wine Festival   August 24-25, 2013 10 AM to 5 PMFREE AdmissionFREE ParkingHandicap Accessible Come visit Historic Long Grove and shop amongst over 100 fine artists from across the country as they showcase and sell their original work. Fair-goers will have the opportunity to enjoy and purchase artwork in a variety of mediums including acrylic, oil, watercolor, sculpture, ceramics, jewelry, fiber, glass, photography, paper, wood, leather, metal and mixed media. Artists are professionally juried and judged with cash awards. In addition to the artwork available for purchase at the fair, many of the artists take commissions and will make one-of-a-kind pieces for art enthusiasts. Original works have a wide price range, ensuring there i...