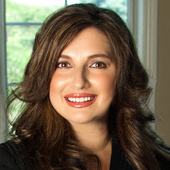 By Helen Oliveri, "Your Best Move!"
(The Helen Oliveri Team)
For many people, buying their own home is still the American dream. Yet, it remains out of reach for a lot of people, even though the housing affordability index in many areas of the country is as good as it's ever been. But if you're not prepared to buy a house, then the index doesn't mean a thing to you—except, perhaps, to create a painful sting and a constant reminder that you're missing out on a good opportunity to buy real estate at lower prices. For more on affordability, see my column, Housing Most Affordable: May be Time to Move from Renting to Owning. That's advice that many experts are giving to those who are planning to stay in the same house for a few years. The cost of buying and relocating in a short period (a couple years) can make the concept of buying not appealing or c...