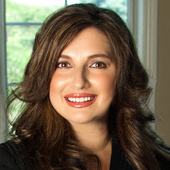 By Helen Oliveri, "Your Best Move!"
(The Helen Oliveri Team)
On May 20 President Obama signed into law the Helping Families Save Their Homes Act. Understandably, primary attention has been paid to the Act's provisions that are designed to help distressed homeowners avoid foreclosure. But the Act has other beneficiaries as well. One group that will receive particular assistance from this new law is those people who – often in good faith – are renting a property that goes into foreclosure. Many times renters of residential properties are caught in the middle of a foreclosure situation. Frequently, they will not be aware of the fact that the owner is delinquent. Their first notice of trouble may be the posting of a sale notice on the property. That may only give them a few weeks warning that something is awry. Moreover, they may not know how this mi...