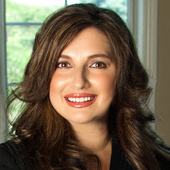 By Helen Oliveri, "Your Best Move!"
(The Helen Oliveri Team)
WASHINGTON - The U.S. housing market has started to recover from the most far-reaching crisis since the Great Depression, data released Thursday shows. Sales of previously occupied homes rose for the third month in a row in June, the National Association of Realtors reported. That hasn't happened since early 2004, during the boom. "The turnaround in the housing market appears finally to be here and indeed may be gaining some speed," wrote Joel Naroff, president of Naroff Economic Advisors Inc. Story continues below ↓advertisement | your ad here Stocks jumped on the news, with the Dow Jones industrial average rising above 9,000 for the first time since early January. Home sales rose 3.6 percent to a seasonally adjusted annual rate of 4.89 million last month, from a downwardly revised pac...