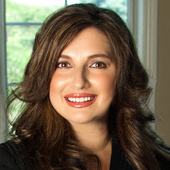 By Helen Oliveri, "Your Best Move!"
(The Helen Oliveri Team)
Under new rules adopted by the Federal Reserve Board, beginning July 30, 2009, mortgage lending will be subject to expanded disclosure requirements. This may well be a good thing. However, until everyone gets used to it, it also may cause occasional delays in closings. First, some background. More than a few times home purchasers have been shocked at the time of closing to discover that they will have to pay more for their mortgage than they had anticipated. This doesn't necessarily meant that the interest rate on the loan is higher than expected. What is more likely is an increase in the costs associated with obtaining the loan. They may be charged an additional ½ point on the origination fee. Or perhaps a new fee has been added for an "underwriting review" or some such thing. When tha...