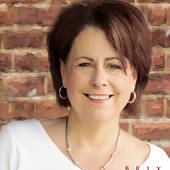 By Leslie Ebersole, I help brokers build businesses they love.
(Swanepoel T3 Group)
"We think maybe we should pull the house off the market and wait until next year…".  Showings and new contracts have dropped off.  In my communities of St. Charles, Geneva and Batavia in Chicago's western suburbs the buyer activity has definitely slowed down. Some sellers think that they'll make more money in the Spring. So is pulling the listing off the market a good idea? Probably not. There are home buyers at any time of the year, regardless of the weather, playoff schedules, or interest rates. People change jobs, have babies, need to upsize, downsize, or otherwise make major changes in their lives. There are the "opportunity buyers" who have deliberately waited until this time of year for a good deal. Sellers who are serious about selling should carefully evaluate how their home st...