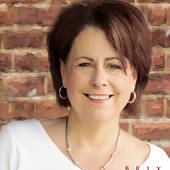 By Leslie Ebersole, I help brokers build businesses they love.
(Swanepoel T3 Group)
Batavia IL Historic Homes for Sale Batavia, IL is an excellent location for someone looking for a historic home for sale. Batavia IL is well-known as a family-friendly town located 35 miles west of Chicago.  Home to about 27,000 people, Batavia IL  is located right on the Fox River. Batavia IL is known as the "Windmill City" after the windmill manufacturers located here in the late 1800s who manufactured 10,000s of windmills that were shipped across the Great Plains during America's westward expansion. The Batavia City Hall has a number of restored windmills located in a park along the Fox River, it's really amazing how large some of these windmills are up close. Today the downtown area of Batavia is undergoing a significant renovation. The beautiful mansions just west of the river are ...