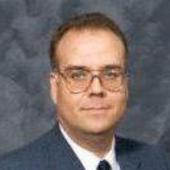 By Paul David Hiebing, Quad-City REALTOR®, @ Grampp, Realty of The Q.C.
(Grampp Realty: Real Estate in the Quad-Cities)
Eldridge, Iowa Real Estate First Time Home Buyer Information:   July 16, 2013   IOWA FIRST-TIME HOME-BUYER ALERT: "Call Paul" TODAY @ (563) 508-1649 For All The Details About How The Iowa Finance Authority Can Save You Money on Your First-Home Purchase!!!       "The Quad-Cities Premier First-Time Home Buyer Specialist"  July 16, 2013     IOWA FINANCE AUTHORITY RATE WATCH     The Iowa Finance Authority's interest rates as of Monday, July 16, 2013 at 12:00 p.m. are below.    Get rates online, any time at: IowaFinanceAuthority.gov.    Mortgage rate lock-in period is 60 days. In the event reservation period expires, the loan may be relocked within ten days of scheduled closing at higher of original or current rate and fees, as applicable.    FirstHome Government Loan (FHA/VA/RD) HFA Preferr...