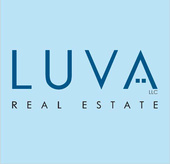 By LUVA Real Estate, The Personalized Service You Deserve!
(Sales and Management - Luxury Vacation Rentals - Concierge Services)
Are you looking to find that 'perfect' luxury vacation rental in Kailua-Kona, Hawaii? There are a couple of ways to go about this...you can either do it on your own, private individual or licensed real estate brokerage that specializes in luxury vacation rentals and management. If you rent on your own, you assume the liability and in many cases have no idea of the property or reputation.  You could end up in a miserable situation, with lost time, money and fun.  Life is short! Here's a few reasons why to rent through a Hawaii licensed property management agency to find the best luxury vacation rentals in Hawaii: Agencies and Agents work very hard to earn your trust and their lively-hood depends on their reputations.  It is in their best interest to take great skill and care working with...