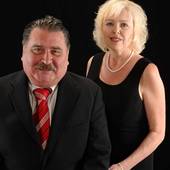 By Melania & Jim Saltarella, Experience the Magic!
(Atlanta Communities)
A quiet little suburb of Metro Atlanta with a country charm to it, Hiram's growth was explosive over the last decade, jumping to 3,546 from 1,361-- an increase of more than 160 percent.  It has been rated by Sperling's Best Places website as one of the best places to retire, because of the excellent housing, entertainment, and education.  Home appreciation is up 15.9% in the last twelve months. Quick Facts About Hiram The unemployment rate in Hiram is 5.90 percent (U.S. avg. is 6.30%). Recent job growth is positive. Hiram jobs have Increased by 1.77 percent. Compared to the rest of the country, Hiram's cost of  living is 14.90% Lower than the U.S. average.       Average Commute time is 31 minutes. The National Average is 25 minutes. Hiram public schools spend $8,420 per student. The ave...