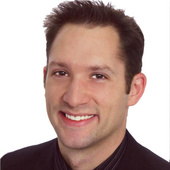 By Joshua Jarvis, Moving Families Forward.
(Virtual Properties - Atlanta Real Estate)
Sure 4% interest rates will cause even more people to refinance and it might even get people off the fence... but who is still on the fence when they could have had rates as low as 4.5%.  Don't get me wrong a half point is significant, but I think we can all agree that the mortgage rates are low enough.  I'd prefer to see more options and releasing of some of the restrictions.  The pendulum has swung completely on the other side.  People are stuck paying $1,500 a month in rent with good jobs but can't get a loan for some of the crazy restrictions. With all the foreclosures and short sales out there, the deals are bountiful.  There never has been a better time to be a .... QUALIFIED  ... buyer. So while 4% interest rates will be good for home owners, I doubt the mortgage rates will effec...