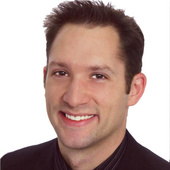 By Joshua Jarvis, Moving Families Forward.
(Virtual Properties - Atlanta Real Estate)
On Monday, my real estate office had an event called Callapalooza.  We had free food and sponsors put up prizes including a 42" TV.  The event was a great success in my mind and there was a buzz in the air.  We took some market share by doing this.  Let's not get too hung up on the fact that one commission check usually can buy two 42" TVs.  AHA's! An AHA! is where you are doing something or seeing something and you think "AHA! I've got it."  The "AHA" that the agenst got is that the PHONE WORKS (as long as you operate it properly). Several agents found out on Monday after being nearly forced to make phone calls that when you dial the numbers on the phone sometims someone will answer.  You can then talk to them about Real Estate and sometimes get business!!! Out of 20 people we had 98 a...