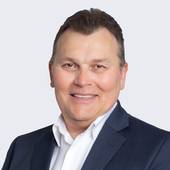 By John S. Wood, CPA, Every Tax Problem Has A Solution!
(Suncoast Tax Solutions)
I represent taxpayers in Tampa, St. Petersburg, and Sarasota as well as throughout the state of Florida who have federal and state tax issues. Suncoast Tax Solutions is a full-service tax resolution company helping clients to solve their tax problems quickly and efficiently. Every year the IRS mails letters or notices to taxpayers for many different reasons. Typically, it's about a specific issue with a taxpayer's federal tax return or tax account. A notice may tell them about changes to their account or ask for more information. It could also tell them they need to make a payment. This year, people might have also received correspondence about Economic Impact Payments (stimulus checks) or an advance child tax credit outreach letter. Here are some dos and don'ts for anyone who receives ...