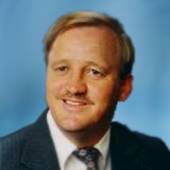 By Charles Stallions, 850-476-4494 - Pensacola, Pace or Gulf Breeze, Fl.
(Charles Stallions Real Estate Services )
Fall's cooler temps are perfect for deck and yard improvements. Ah, September. The weather is changing, and we're getting back to our normal, post-summer routines. It's also a great time to give the house a little extra love and maintenance.Stain the Deck Check Fire ExtinguishersSpruce Up the Yard Inspect Your Home's Exterior Fall is in the air here in Pensacola Florida and the Fair is right around the corner which means cooler weather is abound. Click Here and Share Charles Stallions, a Local Real Estate Broker on the Gulf Coast of Florida, writes a daily real estate blog post on many subjects, and most folks say they found a Golden Nugget or two that benefited their lives or someone they knew. Need a contractor, house cleaner, cash buyer, Job, restaurant, school info, you name it we h...