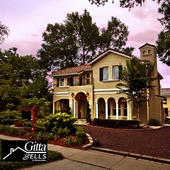 By Gitta Sells and Associates, Where home sellers and buyers always come first.
(Gitta Sells & Associates at Keller Williams Heritage Realty)
Windermere FL - I am following up on a question from Arman. His loan was owned by Fannie Mae and the company handling the loan for Fannie Mae was rejecting an excellent short sale offer for no reason. Discover how other sellers successfully did a short sale to avoid foreclosure by clicking here. Here is a quick recap of what I recommended Arman do. Step #1: Call up IBM and demand a written letter explaining why they are declining the short sale offer. Step #2: Write down what you project your damages are going to be if the property is foreclosed upon instead of sold as a short sale. Step #3: Call up the company handling the loan for Fannie Mae and tell them if they reject the short sale for no reason and the house is foreclosed, then you will be suing them for those specific damages you...