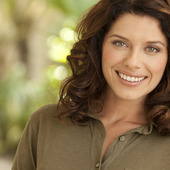 By Anna Valencia Tillery, "Moving Made Easy at Prices that Make it Possible"
(White Glove Moving, Storage & Delivery)
Thanks to Kevin Tolbert of PSL 's Keller Williams in sunny Florida, I am a new Activerain blogger! the meetup had current participants both new and seasoned; full of feedback and ideas. Their genuine testimonials and enthusiasm made resisting joining an impossibility; thank goodness!  Now I am overfilled with anticipation to see what knowledge I can procure and results my detail oriented moving and storage company yields as a result of these efforts.    As as it stands, White Glove Moving,Storage & Delivery is already a preferred service provider for many agents throughout Florida's Treasure Coast. Still the knowledge we bring to the table should prove beneficial for those in the industry with questions.     Looking forward to to the collaborations and feedback. Many blessings fellow Ra...