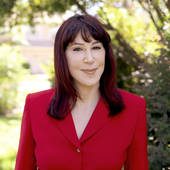 By Wendy Rulnick, "It's Wendy... It's Sold!"
(Rulnick Realty, Inc.)
JUST SOLD – 167 Starlight Ln., West Hewett Rd., Santa Rosa Beach FL 32459Case Study:The home at 167 Starlight Ln. was in excellent condition. Features included trendy décor, bamboo floors, upscale light fixtures, and substantial outdoor living areas.  The Florida room was 30 x 15, with wood ceilings, screens, shades, ceiling fans and an outdoor fireplace.The price point was going to be attractive for Santa Rosa Beach, Florida, because the property was a manufactured home. That would place it on the more reasonable end of available offerings and likely contribute to a faster sale.Marketing Challenges:The property was located on a dirt portion of a road off West Hewett.  The lot for the subject property began just after the paved road ended.  It was red clay and in bad condition, with a f...