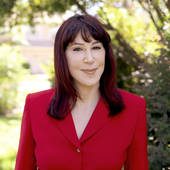 By Wendy Rulnick, "It's Wendy... It's Sold!"
(Rulnick Realty, Inc.)
SOLD! A new home on Lot 8 Euvino Way, Church Street Landing, Santa Rosa Beach, Florida 32459.This is a new construction home that will be built similar to the photo.  My buyers were impressed with the quality offered by Martelle Builders when they previewed this home in the Ivy subdivision, Inlet Beach, Florida.The builder representative, Logan Horne, made the whole process a delight. Logan offered to meet with my clients while our area was hit with the fringes of Hurricane Ida.  Afterward, Logan graciously came to my office, toting her laptop and contract paperwork.  She told me she would be brief, and one hour later, we had a signed contract and happy buyer.The Ruth model is about 1800 square feet, with three bedrooms and two bathrooms, and a base price below $500,000.  This home will...