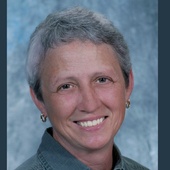 By Mona Gersky, GRI,IMSD-Taking the mystery out of real estate.
(MoonDancer Realty, Dillsboro,NC)
  When I packed for the trip with my mother I envisioned the daily routine I was accustomed to but with different scenery. I thought there'd be plenty of time for posting to my blog and facebook, for keeping up with LinkedIn and all those other sites, for responding to emails, texts, phone calls, using my hoop and still have time to enjoy my family, friends AND the other scenery.   The daily routine happened not so much. A different routine took its place and it turns out, that's okay!   The Office Manager and Leslie greeted me at the Asheville Regional Airport last night when I returned from the whirlwind trip. The Office Manager spotted me through the airport's sliding glass doors long before Leslie did. I couldn't hear Sienna but Leslie tells me that this little dog started squealing...