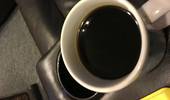 By Charles Stallions Real Estate Services, Buyers Agent 800-309-3414 Pace and Gulf Breeze,Fl.
(Charles Stallions Real Estate Services Inc)
Home Buying in Gulf Breeze Florida 32561,U.S. consumer confidence rose a bit in JuneOverall, consumers have a rosier picture of their situation today (up 5.7 index points), but they're a bit less optimistic about the future (down 1.7 points). Read more.  THOUSANDS OF HOMES... One Address www.charlesstallions.com                                                  Buyers are taking advantage of our Smooth Move Program at closing, Choose between 1% Cash Back, 1-year taxes paid, 1-year insurance paid, 1st year Home Warranty Paid and with any choice you get the free use of our Moving Van. EXPERIENCE the DIFFERENCE…                        Call 800-309-3414 for Joyce Kelley CBR, CBA, Buyers Agent for Charles Stallions. I only work with buyers and tenants so you get my undivided attention, expert...