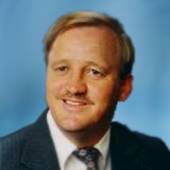 By Charles Stallions, 850-476-4494 - Pensacola, Pace or Gulf Breeze, Fl.
(Charles Stallions Real Estate Services )
10.14.2013, Charles Stallions Home Report for Pensacola Florida 32504, small business   Social media tips for small business Tweet. Vine. Pin. Post. Blog. Where do you stop? It's smart to use social media for marketing a business but tough to figure out the enough-is-enough line. Read more. Time to face reality as foreclosure trial nears Real estate Q&A: A foreclosure can seem to last forever but, eventually, the process must come to an end. Accept reality but consider negotiating the details. Read more.   .Zillow, Trulia and Realtor.com know as much about real estate in Pensacola, Pace and Gulf Breeze as most people know about Mars or Venus so stop it already, even by there own admission they are correct about 20% of the time. A seller can do better than that by looking at the tax roll...