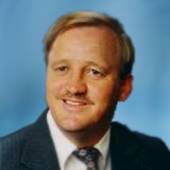 By Charles Stallions, 850-476-4494 - Pensacola, Pace or Gulf Breeze, Fl.
(Charles Stallions Real Estate Services )
    Downsizing has long been a popular option when homeowners reach retirement age. But there are plenty of other life changes that could make downsizing worthwhile. Homeowners who have experienced a change in their lives or no longer feel like their house fits their needs may benefit from downsizing too. U.S. News explains:  Click Here to Continue Reading & Share What Is My Homes Value   Thinking of selling, YOU PAY US $2995. Flat Fee and 2.5% to the agent or agents selling your home,  and that is it.Not the average 6 or 7% charged by others, saving the average homeowner $12077.00. We use a 106 Step Selling System with 28 that are specific to the marketing of your home. If you're ready to sell your home, you need a marketing expert you need Charles Stallions with over 28 years of expe...