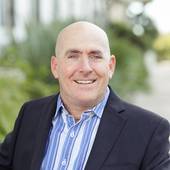 By Danny Margagliano, Danny "Wheels"
(World Impact Real Estate)
The Aqua Condo is located in Panama City Beach, Florida. Aqua Condo offers spacious condos that are perfect for families or couples looking to spend their vacation together in luxury. The condos feature granite countertops and high-end fixtures throughout. This condo is perfect for those who want to enjoy the beach every day. if you're looking to purchase a condo at Aqua you can choose from any of the 22 stories in the building. Don't worry about the view every single unit faces directly toward the beach and has fantastic Gulf views. The amenities are what set this apart from other condos.Aqua Condo amenities:-Gated community-1, 2 and 3-bedroom condos-Luxury Amenities-Beachfront access-Private covered parking garageWhen visiting this beachfront condo there's plenty to do outside  from g...