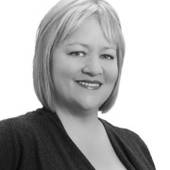 By Julia Horton, ASKjulia. REAL estate. REAL answers.
(Coldwell Banker Realty)
So on another sparkling blue Sunday in Crystal Beach Florida, we followed the music and made our way over to the first annual Citrus Festival. The streets in this exquisite section of historic Palm Harbor form a quaint labyrinth that showcases all the shops and eateries that make it the place to be on any Sunday. But this past weekend it wasn't just the Pinellas beach homes on display. The whole area around Nebraska and Florida Avenues was closed off to accommodate all the rides and the full arcade of classic carnival games. All kinds of vendors were represented in addition to a full set-up by our local Palm Harbor YMCA.  Savory snacks sizzled on grills and the multi-tap Budweiser truck dispensed frothy glasses of beer to the Palm Harbor revelers. As usual, the Palm Harbor Chamber of Co...