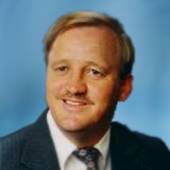 By Charles Stallions, 850-476-4494 - Pensacola, Pace or Gulf Breeze, Fl.
(Charles Stallions Real Estate Services )
As you know, renting has two big problems - the rent can go up, and you don't have anything to show for it except a pile of rent receipts. Me, I like knowing that every month I'm $50 or $100 richer, no matter what. That doesn't sound like much, but if you saw a $100 bill lying on the ground, you'd sure as heck pick it up, wouldn't you? Owning a home is like that - Uncle Sam gives you such incredible incentives, they're just lying there on the ground, and yet some people step right over them, and never scoop them up. In this article, I will show you in real dollars how you can benefit by owning a home. Maybe no one's ever explained it to you in detail before, or you didn't "get it". Well, if you stick with me though this discussion, I think the light will go on for you. One of the facts...