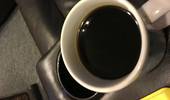 By Charles Stallions Real Estate Services, Buyers Agent 800-309-3414 Pace and Gulf Breeze,Fl.
(Charles Stallions Real Estate Services Inc)
Joyce Kelley, CBR, SREE - 800-309-3414, The Lead Buyers Agent to Charles Stallions here in Pensacola, Pace and Gulf Breeze, Florida. Being a buyers agent allows me to really WOW my customers, devote the time needed for them to choose and pick the PERFECT home. I don't have to weigh my decisions on the sellers needs or any third party. 100% totally to the buyer. Being the Lead Buyers Agent means I set the Standard of which our team will be judged. I want the EXPERIENCE to be spectacular and any thing less is unacceptable. Call Joyce and meet first hand some of the many buyers that we have helped buy a home where you are not another buyer, are family.  Pensacola Beach, Florida Real Estate We here at the Charles Stallions Real Estate Services continuously monitor local real estate statist...