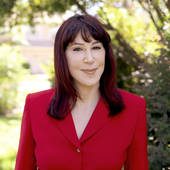 By Wendy Rulnick, "It's Wendy... It's Sold!"
(Rulnick Realty, Inc.)
Bank of America and Green Tree just approved this Indian Lake condo unit, Destin Florida for short sale. This was an investment property, never occupied by the owner. Here are the details: Bank of America – Senior Lien – Balance: $165,000 appr Green Tree Servicing – Junior Lien – Balance $16,500 Sale Price: $65,000 appr NOTES: In this case, Green Tree had recently taken over the servicing for the junior lien, which was previously held by Bank of America. We asked Bank of America for $3000 to pay the junior lien, Green Tree, from the sale to release its lien. They agreed. Green Tree was going to issue an approval, but would not mark the account settled or "paid in full for less than full balance", for the $3000. I asked Green Tree what it would take to "settle" the account, so the selle...