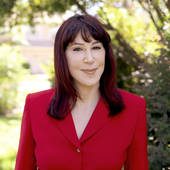 By Wendy Rulnick, "It's Wendy... It's Sold!"
(Rulnick Realty, Inc.)
Citi Mortgage just approved this Cherokee Bend, Crestview Florida VA Compromise Sale.  An interesting and long process, we ended up selling this property to the second buyer. This Crestview Florida VA Compromise Sale took about four months to be assigned to a VA negotiator at Citi.  Countless documents were requested to be faxed and re-faxed. For example, seller pay stubs, bank statements and Citi's "Workable Solutions Package" (their standard financial worksheet) had to be sent in multiple times. Citi would take days to acknowledge receiving the documents, or not. They were sent in by both my office and the seller, sometimes to Citi's short sale email, which is host.citilinkdocs@citi.com.  Unfortunately, the initial buyer purchased another home during this short sale process.  Fortuna...