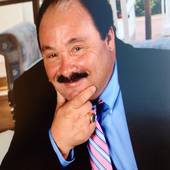 By Joe Kendall Broker, It's Always best to talk to "Broker Joe"
(Keller Williams Elite Realty )
Joe Kendall Broker Keller Williams Realty of Fort Myers and the Islands prepares to take clients out to tour homes on North CaptIva Island. This tropical setting is simply unmatched by any other location in southwest Florida. The ferry ride over gives you the message loud and clear! You're about to enter a Island with simply the beast beaches for shelling, fishing and exploring in southwest Florida!You can always find a home for sale that has that special feeling your living the southwest Florida dream!  North Captiva Island with Broker Joe ! Discover North Captiva Island this Hidden Jewel can only be arrived by boat and when arriving the choice of transportation is golf can or by Bicycle ! The North captive Resort features, a resort style swimming pool, a pool side cafe & bar and a for...