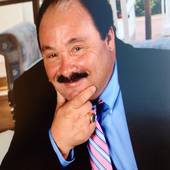 By Joe Kendall Broker, It's Always best to talk to "Broker Joe"
(Keller Williams Elite Realty )
 Joe kendall Realtor with Right Choice Realty writes: The most requested information is the following! (1) The most popular is homes with pools, what would life be without a pool to cool you off in the summer!      Resale Pool homes in Fort Myers start around $165,000. (2) A little lower in Cape Coral pool homes start at $155,000. Some need work at this starting price! (3) For the boaters out there looking to get out near the beaches fishing and out in the gulf, home prices for                            Gulf access homes start $249,000. (4) Direct Access (meaning no bridge, boat lock or boat lift) start at $249,000 (5) If Condo living is what you're looking for, a condo in Cape Coral and Fort Myers start at $99,000 (6) Gulf Access condo start around $125,000 some of these have great w...