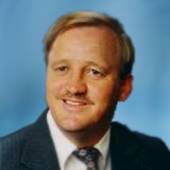 By Charles Stallions, 850-476-4494 - Pensacola, Pace or Gulf Breeze, Fl.
(Charles Stallions Real Estate Services )
Cantonment Rotary where Wednesday is heralded as the best day of the week for business people and friends alike we welcome all to come and check it out everyone finds something entertaining and worth the visit, Oh and the lunch is on us. Many have come to build and grow their businesses but they stayed for a lifetime of friendships.   https://www.facebook.com/cantonmentrotary/ Cantonment Rotary Club Ray Ascherfeld and Tony Lee are pleased to award two scholarships to Pensacola State College students Heather Harvill and Savannah Barwick. They are both students in PSC's Culinary Program. Congratulations. Cantonment Rotarians had the pleasure of serving dinner for the campers and staff at Rotary Youth Camp near Defuniak Springs.     Cantonment Rotary Awards $40,000 in Scholarships to Pens...