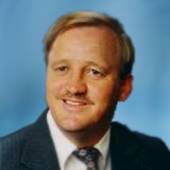 By Charles Stallions, 850-476-4494 - Pensacola, Pace or Gulf Breeze, Fl.
(Charles Stallions Real Estate Services )
01.18.14, Charles Stallions Home Report for Pensacola Florida 32504   Economy grew at 3.6% rate in Q3, best in 1.5 years A handful of economic reports suggest the sluggish rebound may have picked up its pace. A big drop in unemployment to five-year low surprised economists. Read more. U.S. economy expands at 4.1% rate Good news all around as solid 3Q gain surprises analysts. More positive news: Fla. jobs report released today finds a 0.3% unemployment drop to 6.4%. Read more.     Zillow, Trulia and Realtor.com know as much about real estate in Pensacola, Pace and Gulf Breeze as most people know about Mars or Venus so stop it already, even by there own admission they are correct about 20% of the time. A seller can do better than that by looking at the tax rolls. Get local news and get yo...