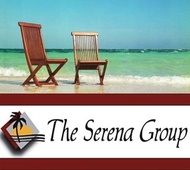 By Bradenton, Sarasota, Real Estate ~ The Serena Group, Selling Real Life Dreams in Paradise!
(Bradenton-Homes, Experts - Keller Williams Realty )
BRADENTON, MANATEE COUNTY, EAST MANATEE COUNTY, PALMETTO, PARRISH, ELLENTON, - DISTRESSED PROPERTY, SHORT SALE, BANK-OWNED, - REPORT, STATISTICSIf you are a home owner who needs advice on selling your home for short sale, Please contact THE SERENA GROUP for a "free home seller consultation." We can help you determine what your best option would be for selling your home, and then guide you through the process. Our success rate for closing short sale transactions is more than triple the national average... CALL US TODAY!Bradenton, Manatee County, East Manatee County, Palmetto, Ellenton, Parrish, - Distressed property, bank-ow...