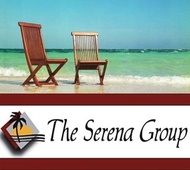 By Bradenton, Sarasota, Real Estate ~ The Serena Group, Selling Real Life Dreams in Paradise!
(Bradenton-Homes, Experts - Keller Williams Realty )
Are you already a resident of the fantastic East Bradenton golfing community of Heritage Harbour? If so, please check out the newest Heritage Harbour community information resource....  www.HeritageHarbourBradenton.com!   This blog is dedicated to providing important, relevant, community information, real estate information, homeowner association information, events calendars, golfing information... Anything you want to know about Heritage Harbour... you will find it here!   For Heritage Harbour homeowners who may have plans to sell their home in 2010... THE SERENA GROUP has a "Listing Promotion" that will surely interest you... Check it out at: http://www.heritageharbourbradenton.com THE SERENA GROUP welcomes contributions to the content for this new blog. Please feel free to email us...