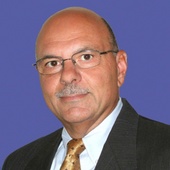 By Bob Pisa, Broker Associate, Commitment, Service, Satisfaction...
(Downing-Frye Realty, Inc. Naples, FL)
Valencia at Spanish Wells Get Going, new single-family homes New single-family homes in the last section of Spanish Wells now open for business Image by jannoon028 courtesy of freedigitalphotos.net Spanish Wells, the first gated golf course community to be built in Bonita Springs, entertains the last and final phase of single-family homes built by Toll Brothers. It's off to a great start with the official opening Saturday. Construction is under way and is expected for three to five years until completion. One model is complete and sixteen deposits have been taken - from mid $300s to low $400s. Valencia is a 54-acre project within the 600 acre, 27-hole, amenity rich, Spanish Wells golf course community where golf membership is optional and available. All amenities of Spanish Wells will b...