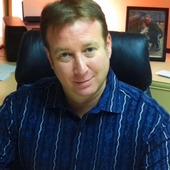 By Jimmy Katz, "REAL Solutions for Real Estate!"
(Wynd Realty & Katz Realty Group)
  Do you need to sell your condo at The Peninsula in Aventura? List with the Aventura real estate company that gets results quickly! Katz Realty Group has sold its last 4 listings at Aventura Peninsula in less than 40 days from the day they were listed. How do we do this?! Exposure! When you list with Katz Realty Group, you will be featured on www.ThePeninsulaAventura.com, Google's top rated website for The Peninsula Condos in Aventura. Further, we will utilize our extensive database of local and international buyers to find the right buyer for your condo. So what are you waiting for?! If you want results, pick up the phone and schedule a listing appointment today. Call James L Katz at (305) 992-6750. We are so sure that you will be pleased with our service, we never lock you in with a...