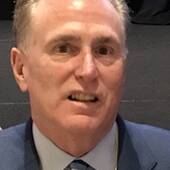 By Kevin Mackessy, Dedicated. Qualified. Local.
(Blue Olive Properties, LLC)
                This next week's Memorial Day holiday ushers in the summer as the pools officially open state wide. For the rec centers in Highlands Ranch they will open on Friday, May 25. This is all outdoor pools in the Highlands Ranch rec centers. Working in Highlands Ranch property management, usually Memorial Day is a little behind the 8-ball on the ushering in of Summer. But it serves as a barometer for the summer to be in full swing. The hot weather that accompanies it brings no doubt that it is now summer. We hope you can find some time to enjoy the pools that weekend if you do not have any other plans. We know Memorial Day weekend is a great weekend for travel with the actual Holiday itself being on Monday, May 28. Regardless of how you choose to celebrate or just take time off...