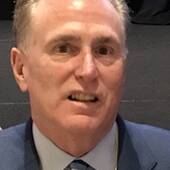 By Kevin Mackessy, Dedicated. Qualified. Local.
(Blue Olive Properties, LLC)
As the summer progresses use any free time you have to declutter your workspace.  In Highlands Ranch property management there may be hundreds of miscellaneous notes in your system about small items that didn't need to be addressed right away.  Sort through these and take action to the ones that need it and get rid of anything that may have been handled already.  Follow up with certain tenants to confirm the work was done.  Follow up with owners to see if they are satisfied with the work done.                Go through your work cell phones and delete everything you don't need any more.  This can be a summer's worth of contacts that you won't be talking to any longer.  This includes random people for showings, agents you worked with over the summer and previous tenants who have moved ou...