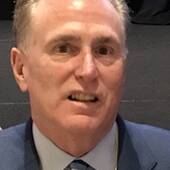 By Kevin Mackessy, Dedicated. Qualified. Local.
(Blue Olive Properties, LLC)
                 There are no shortage of Halloween events coming up for Highlands Ranch.  Highlands Ranch property management mandates that we have some feeling of the community's events and a general pulse on what could be coming up.  This is another great event coming up that will be held at the Highlands Ranch mansion.  This is called the Paranormal Party and will be a presentation of the multiple instances of proven hauntings unearthed at the Mansion.                 The presentation is brought to everyone by the Spirit Paranormal Investigative team.  Each year there is a presentation around this time of year.  The Investigation team has found a lot of evidence for paranormal activity inside the Mansion and have synthesized their findings into a cogent presentation.  The presentati...