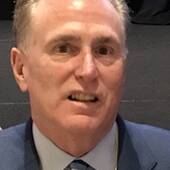 By Kevin Mackessy, Dedicated. Qualified. Local.
(Blue Olive Properties, LLC)
                 There will be the 33rd Annual Denver NYE Resolution 5K Run the afternoon of New Year's Eve.  It is nice to have this day fall on a weekend for once.  In Denver property management we never have time to do anything like this even on a holiday.  There is simply too much to be done.  If you are looking for someone to take this burden on for you, we are a great choice.                  This run is called one of Denver's Oldest New Year's Eve Traditions, and will start at Wash Park and conclude at the south end of the park.  There will be hundreds in attendance, everyone from bundled babies to striding seniors.  The first 100 finishers are scored, and everyone can walk run or stroll at their leisure.  You can join the post-race party with refreshments and prize drawings once...