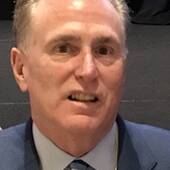 By Kevin Mackessy, Dedicated. Qualified. Local.
(Blue Olive Properties, LLC)
All you Baseball fans out there should be looking forward to this weekend.  The Los Angeles Dodgers are in town for a four-day showdown against our very own Colorado Rockies.  We have been able to have many client appreciation days thanking our best supporters for the Denver property management business over the years at Coors Field.  This Sunday's game will be no different.  This series should prove exciting as the Dodgers are historically a highly productive team and should prove a challenge for our home town team.  Even if the Rockies lose, there will still be an exciting display of sportsmanship and talent.  There are still tickets to each day of games, and there are some very affordable options spread throughout the venue. Come early and enjoy the ballpark as it was intended, with ...