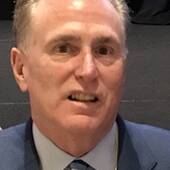 By Kevin Mackessy, Dedicated. Qualified. Local.
(Blue Olive Properties, LLC)
We are about 4 months into the newest exhibit at the Denver Zoo, the Amur Tiger exhibit.  Known to most as The EDGE, through the eyes of a tiger, this event has been making a lot of strides in the past month.  We want to recommend it as something to do to all our new Denver property management tenants.  This tour will take you behind the scenes of one of the most interesting bits of the day to do with the tiger.  You will get an up-close view of a training session with one of The Edge's resident tigers and learn from animal care experts about what they do every day to ensure that these cats receive the best care.  You'll be in awe of the amazing relationship animal care staff have with these 400-pound furry felines.  Please note that the safety regulations will keep you at a safe distan...